An airport wishes to secure its site, and in particular many risk areas.
With a particularly sensitive site, it was essential for this airport to secure its perimeter in order to avoid any illegal intrusion attempts. Indeed, several large cargo planes from an aeronautical group pass through this site.
Constraints to take into account :

The customer wants a reliable solution, while respecting precise specifications. One of the main demands was the inversion of the low cell and the terminal board in order to have the first cell as low as possible.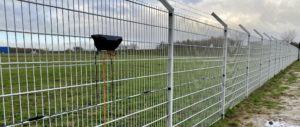 100 m secure perimeter with G-FENCE 3000
2 field technicians
6 MAXIRIS columns to protect access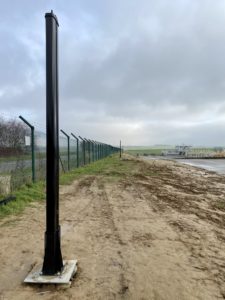 – Shock detection cables: G-FENCE 3000 :
To ensure the detection of shocks on a fence.
– Infrared barriers: MAXIRIS :
The densification of the number of infrared cells and the simultaneous multi-modes of detection make detection more reliable. Independent management of the low beam makes it possible to detect any crawling intrusion attempt.