Rediscover SMART BRIDGE, our VMS connection software
Experts in intrusion detection for over 35 years, we are collectively working to improve the perimeter security of your sites. And while we are moving towards more connectivity every day, at SORHEA we are innovating to simplify your daily life by offering a complete and integrated solution.
Today, many companies integrate a VMS – Video Management Systems – in their security system to store and analyse video surveillance files. Their objective is to centralise as much data as possible to optimise site protection.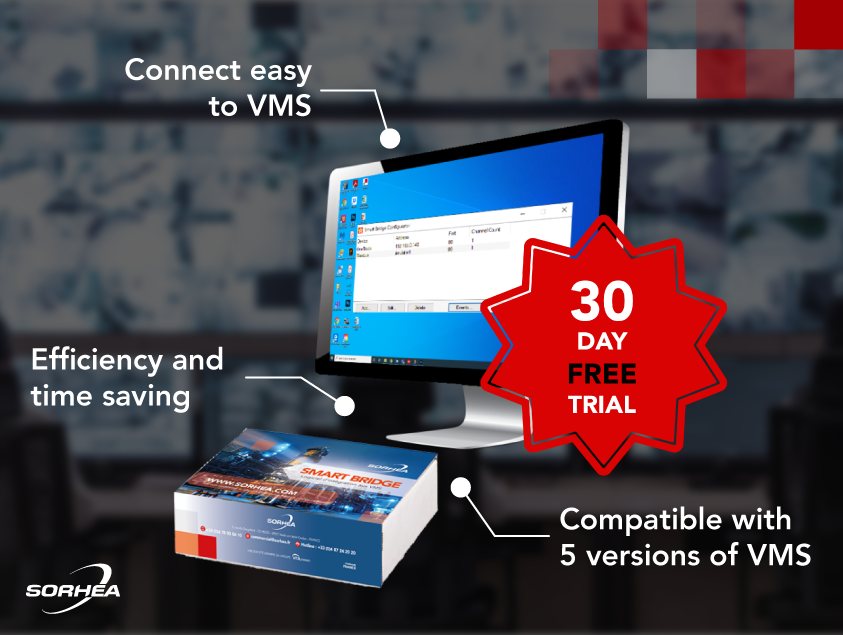 And to ensure connectivity between SORHEA products and VMS for simplified alarm management, our teams have developed SMART BRIDGE, a VMS integration software.
With SMART BRIDGE, all our SORHEA solutions can be quickly and easily integrated with VMS to ensure tranquillity and efficiency on a daily basis.
If initially SMART BRIDGE was compatible with two major companies in the VMS market: Milestone and Genetec, this year we have worked on the compatibility of two other VMS: Avigilon and Qognify Cayuga, our ambition being to be as close as possible to your intrusion detection needs.
Innovating with recognised companies in the security market is an opportunity and a guarantee of quality for SORHEA products. And we all work to provide the best services for each site security project.
Key points to keep in mind about SMART BRIDGE
SIMPLE AND QUICK to implement solution
Designed for ALL SORHEA SOLUTIONS
Compatible with GENETEC SECURITY CENTER, MILESTONE XPROTECT, AVIGILON & QOGNIFY CAYUGA VMS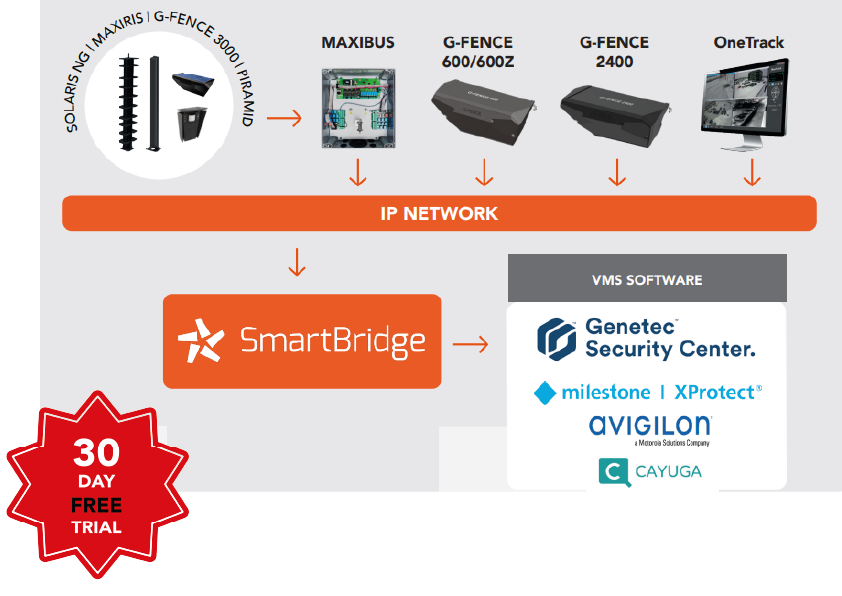 A question about our products? A perimeter security need for your site?
Our teams are at your entire disposal.
Would you like to know more about our SMART BRIDGE integration software?