NEW: Discover SO-MAP, the new alarm management software from SORHEA

Every day, SORHEA works to meet your needs in terms of perimeter detection and today we go one step further: we are proud to announce the upcoming release of our brand new alarm exploitation software SO-MAP !
With SO-MAP, our experts wanted to offer you a complete security solution, from the detection of the intruder to the processing of the alarm information.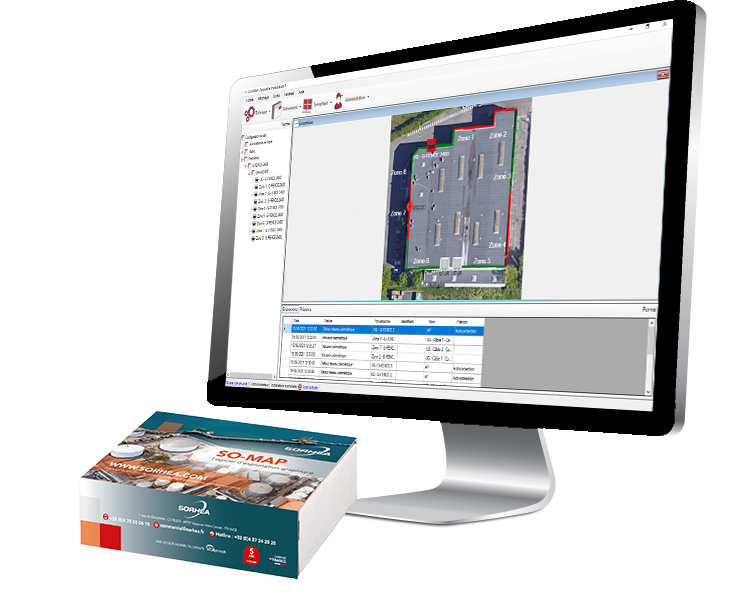 Simple and intuitive software 

Advanced features

Simplified and effective
exploitation: for an efficient securisation

Alarm verification simplified
Simple and intuitive software for efficient exploitation.
SO-MAP allows you to configure your sites quickly: after installing SO-MAP, all of the SORHEA security solutions are automatically upload and listed.
The configuration and real-time visualisation of the status of all the solutions is accessible from the optimised software interface.
Precise mapping and easy alarm verification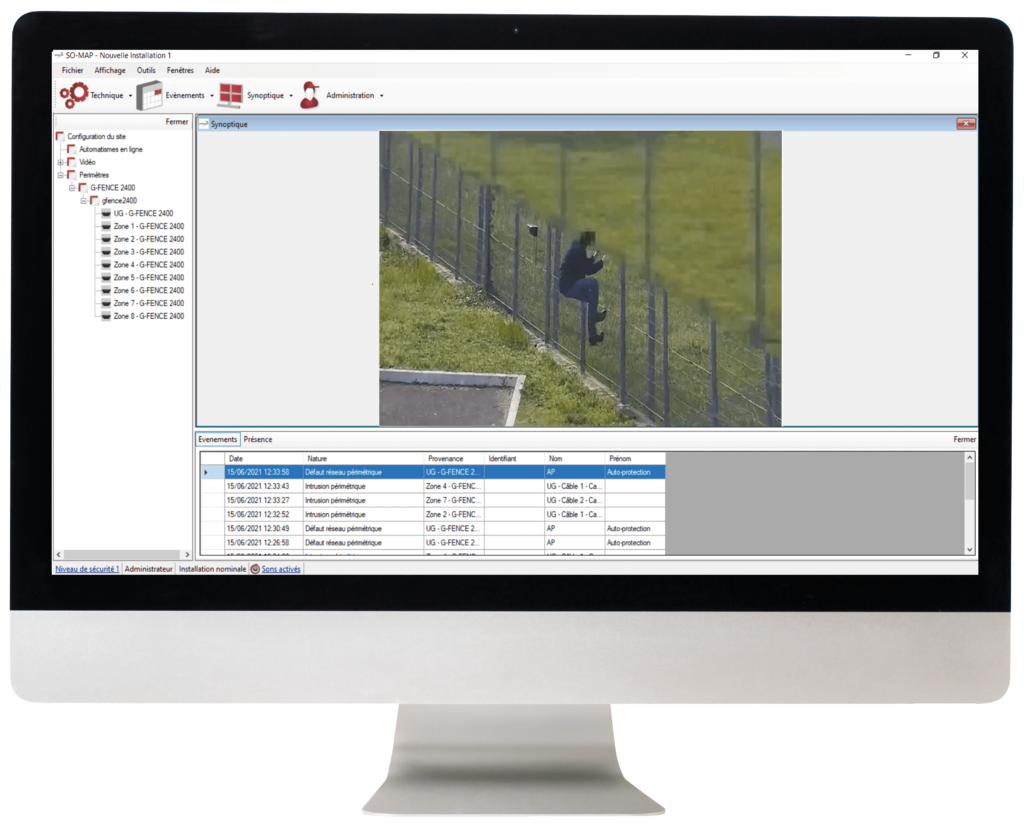 With SO-MAP, create a precise map of your site by simply placing your SORHEA solutions on your map using the "drag and drop" function, and follow all the alarm information in the " feed".
Thanks to the association of cameras to the different detection zones of your site, benefit from the most reliable video alarm verification. You can also check at any time the status of your security using the camera lives and recordings, accessible from SO-MAP.
Advanced features for optimal security
Do you have several sites to manage? This is no longer a problem: SO-MAP allows you to manage multiple sites at the same time and, if needed, to prioritise alarms.
Thanks to the automatisms that can be added to SO-MAP, you can be informed at any time by e-mail or even SMS of all alarm information in real time: intrusion, low battery, loss of connection, etc.
All events (alarm information, maintenance reports…) are also accessible at any time in a history log. The search for events that interest you is facilitated by the possibility of adding and selecting filters.