Aeronautical factory
South of Madrid, Spain
Following several intrusion attempts, a factory specializing in aeronautics wants to secure its site, and in particular many risk areas.
With a particularly sensitive site, it was essential for this factory to secure its perimeter in order to avoid any attempted illegal intrusion.
Constraints to consider : 
The customer wants a reliable solution, easy to install while respecting the short delivery times that were required.
A very high level of security solution is therefore necessary for this type of sensitive site.
3 km secure perimeter with G-FENCE 3000
2 field technicians
6 Maxiris columns to protect access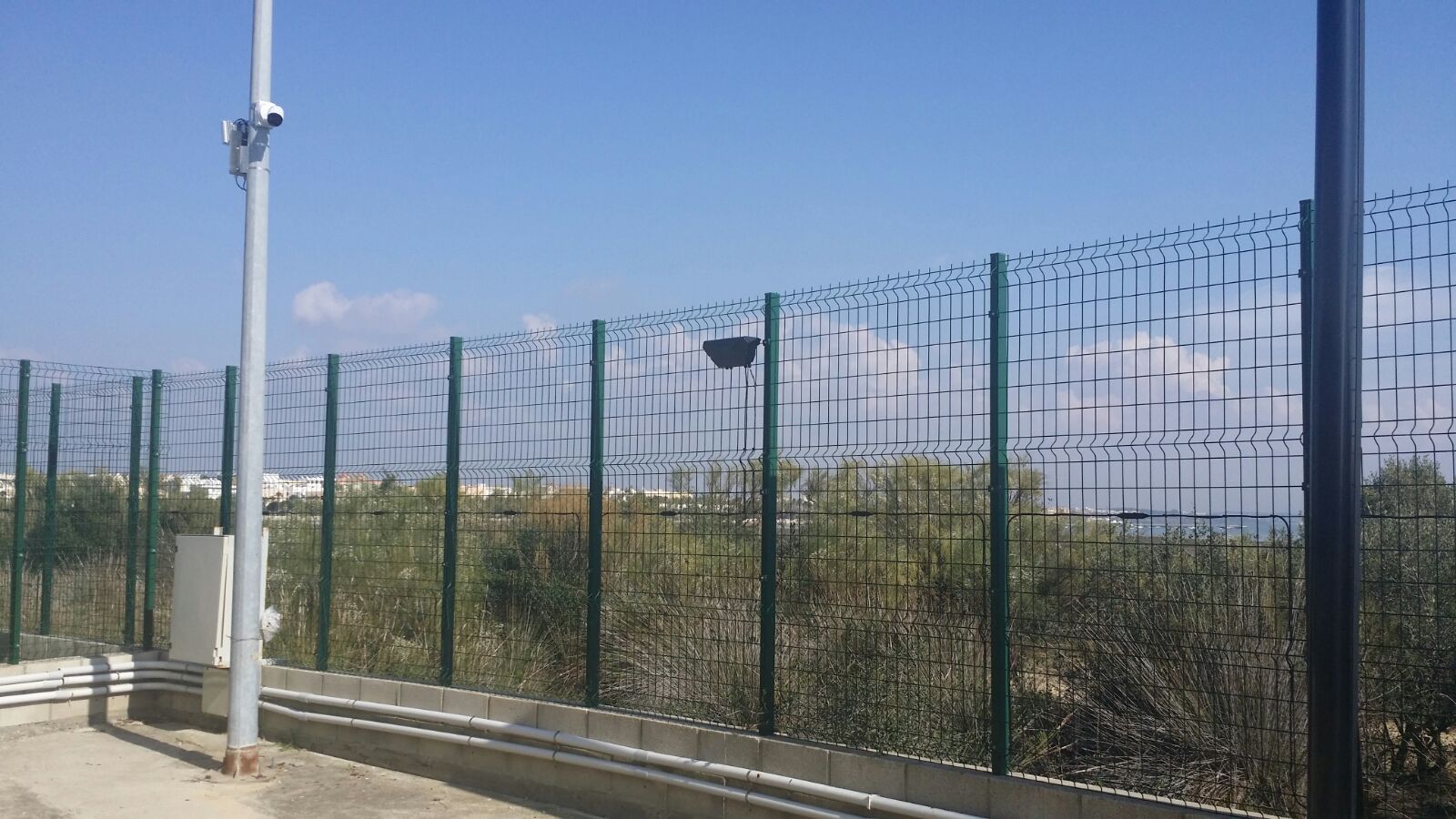 Download the PDF
– Shock detection cables: G-FENCE 3000
detects vibration of the fence when an intrusion attempt is made by cutting, climbing or tearing off the fence. The system then transmits the alarm information via the MAXIBUS UNIVERSAL concentrator.
– Infrared barriers: MAXIRIS
which makes it possible to densify the number of infrared cells and make detection more reliable by the multi-detection mode. Our infrared solution will make it possible to create a veritable intangible impassable wall, with the aim of detecting the crossing thanks to a very high level of detection and very high reliability.