Sorhea presents its Perimeter Intrusion Detection offer at Security Essen exhibition, Stand D80, Hall 2

From September 25th to 28th 2018, SORHEA is participating for the 5th time at Security Essen in Germany. During this Security and Safety trade fair, the French manufacturer of perimeter intrusion detection systems will be presenting its lat est products with live demonstrations for Europe and International actors within the field. They will be exhibiting on Stand D80 – Hall 2.
Technologies developed by Sorhea cover all perimeter security applications :
intrusion detection using electronic barriers,
intrusion detection using cables,
intrusion detection using motion detectors,
protection, detection and repulsion of intrusion
SORHEA products that will be exhibited on Security Essen
MAXIRIS :
High detection performance and reliability
Zoning functionality
Remote set-up and maintenance
SHOCK DETECTION CABLE :
Up to 12km of protection
Redundancy of all alarm information
Precise localization of the intrusion
DUAL TECHNOLOGY DETECTOR :
PIRAMID
Elimination of unwanted alarms
Simple set-up: time and cost savings
Adaptability
ONETRACK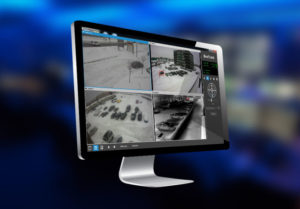 Detection using video analytics
Smart and precise detection
Tracking
Automatic rearming of outrigger: no maintenance operation
Detection sensitivity can be adjusted
Intruder detection before the intruder climbs over the fence
Added value for the Security Control Center
Integration with 3rd Party systems
MAXIBUS UNIVERSEL enables the centralization of the alarm information for different SORHEA products to a single location. MAXIBUS UNIVERSEL allows all products to be part of the same network and offers remote maintenance and fine tuning functionality.
See you in September Hall 2 Stand D80 !
Download the press release