Vehicle fleet
Czech Republic
A vehicle fleet wishes to protect its park  of vehicles ( sedan types ) in order to avoid any damage ( theft of spare parts, damage to the bodywork …)
Constraints to take into account :
The entire surface of the vehicle fleet is exploited. There is very little space to devote to perimeter protection. The solutions proposed must therefore have a very small footprint in order to conserve as much space as possible for the storage of vehicles.
200 m of secure perimeter
½ day of installation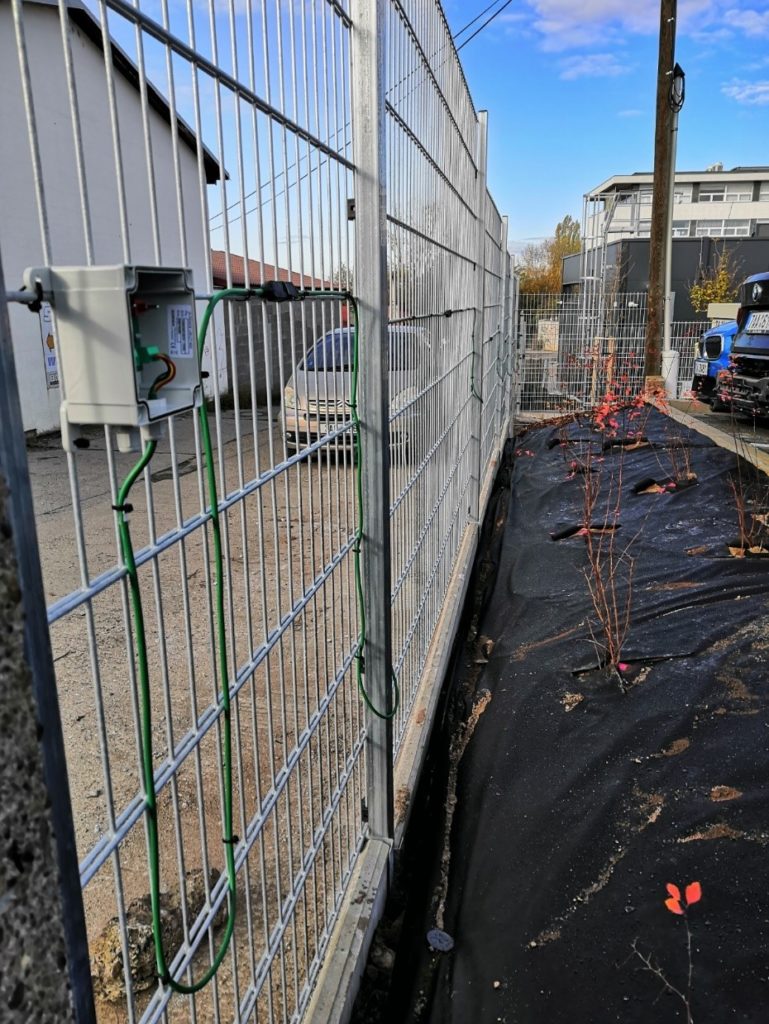 The client having recently equipped his site with a new perimeter fence, we suggested that he take this opportunity to optimize the perimeter protection of his park.
After studying the site and several disccusions on protection needs, we opted for a discret shock detection cable solution : a solution perfectly suited to this type of site and security issues :
Shock detection cable : G-fence 600 , on an existing fence in order to detect any attempt to cut, tear off, climb or cross over.