From January 21st to 23rd 2018, SORHEA and TIL TECHNOLOGIES are participating for the 7th successive year at INTERSEC in Dubai. During this Security and  Safety trade fair both French  companies  will be presenting their latest products with live demonstrations for major Middle East and International actors within the field. They will be exhibiting on their Middle East partner's, PST Security, booth on Stand C42 –Hall S2.
SORHEA will present 4 technologies
Infrared barriers :
Unlike traditional active infrared barriers, SORHEA's active infrared barriers use the DSD technology. This Dynamic Scanning Detection technology, designed by SORHEA, generates1000 beams/second cell-by-cell scanning that significantly improves the density of the infrared beams. With DSD infrared technology, the infrared barriers have a high reliability thanks to a cell-by-cell alignment, a high detection capability due to a high number of cells (up to 18 cells for MAXIRIS 3100) and a very low false alarm rate due to the multiple detection modes.
Shock detection cable :
SORHEA's cable is a vibration detector : this technology detects variations in the movement of an object relative to a point of origin. The position of this object in space is defined according to 3 geometric axes, X, Y and Z, whose movements are measured by the vibration detector. The combination of acceleration values of the 3 axes allows measurement of the signal intensity, which is then used in accordance with the needs of the application.
Dual-technology detectors :
SORHEA dual-technology detectors combine a passive infrared (PIR) sensor and a Doppler microwave antenna. SORHEA has combined these two technologies to develop a reliable solution for perimeter protection. Each technology is sensitive to certain perturbations. PIR is sensitive to heat reflections and the Doppler to movements of water. The combination of the two, however, becomes effective since the advantages of each technology compensate for the shortcomings of the other. To trigger an alarm, both technologies must detect an intrusion.
Video analytics and tracking:
SORHEA proposes a complete solution of video analysis combining thermal cameras to their smart multi-functional tracking software to protect from an intrusion towards and around a specific area.
SORHEA products that will be exhibited on INTERSEC
MAXIRIS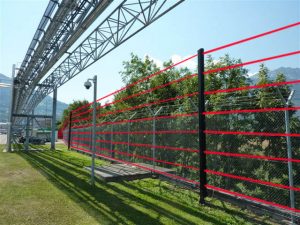 High detection performance and reliability
Zoning functionality
Remote set-up and maintenance
With active infrared, doppler sensor and microwave
Zoning functionality
Remote set-up and maintenance
Time and cost savings during installation
No loss of alarm information
Secure network
Solar energy
G-FENCE 3000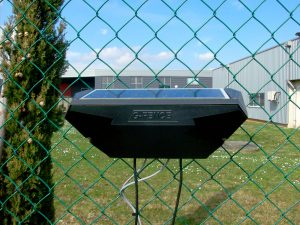 Up to 12km of protection
Redundancy of all alarm information
Precise localization of the intrusion
Elimination of unwanted alarms
Simple set-up: time and cost savings
Adaptability
For explosive and combustible environments
ONETRACK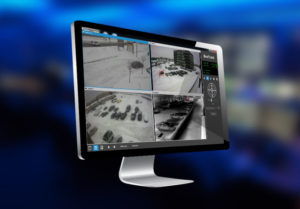 Detection using video analytics
Smart and precise detection
Tracking
Come to visit us on our STAND N°S2-C42.
The Sorhea sales team looks forward to welcoming you on our stand!
Download press release