"Each day, more than 7,600 people worldwide lose their lives due to workplace accidents or occupational illnesses – a total of more than 2.78 million deaths per year*.
Given the losses from early retirement, employee absences and insurance premium increases, occupational illnesses and accidents represent a major burden for employers, and also for the economy in a broader sense.
The ISO has developed a new standard– ISO 45001 – for workplace health and safety management systems to reduce this burden on organizations by developing a reference framework to improve worker safety, reduce workplace risks and create better, safer working conditions worldwide." [source : www.iso.org]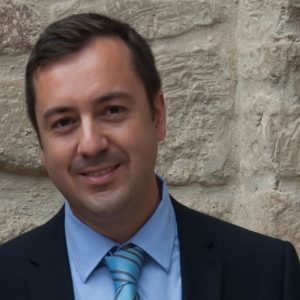 While this certification illustrates a company's desire to improve its employees' quality of life, there are steps that must be followed to correctly implement such a project. In order to better understand the motivations, issues and steps to be taken, Jean-Pierre Hannebert, Director of Operations, provides us with a detailed explanation of why SORHEA has chosen to commit to this process.
As Director of Operations, what was your primary motivation in obtaining this certification?
We wanted to place the topic of Occupational Health and Safety at centre stage on SORHEA's management in order to promote a preventive approach.
The goal is to foster a culture of health and safety preservation that starts with product design and continues throughout our company's value chain.
To mobilize our teams around this federating project, all of our employees have been included in the process. We have fleshed out the company's continuous improvement plan, which aims to reduce the number of workplace accidents to zero, increase customer satisfaction (ISO 9001:2015), ensure regulatory compliance and actively contribute to the CSR policy of VITAPROTECH, the group to which SORHEA belongs.
How does this standard benefit the company and its employees?
The risk perimeter taken into account is very broad. The ISO 45001 standard takes into consideration the risks inherent to the company's workstations and activities, but also risks related to the economic and social context, such as external risks originating with customers, suppliers and subcontractors. Thus, each visitor is informed of the risks he or she may encounter, experience or cause on our sites, the behaviours to adopt and the actions to take. For example, the potential risks include vehicle-pedestrian collisions, tripping, falling objects, fire…
Meeting the ISO 45001 standard has enabled us to put a focus on health and safety issues directly related to the company, but also to encourage the sharing of best practices between our employees, so that everyone may help improve the company's performance while creating better working conditions.
As such, we have taken into account the concerns of internal employees in order to ensure that risks are reduced for workers who are directly involved, as well as more general workplace quality of life improvements for all.
All of our employees have been trained in handling fire extinguishers, and some have been taught how to use the heart defibrillator. Certain workstations have been redesigned following consultations with specialists, ergonomists and occupational health professionals. Sources of noise and light were measured to ensure that they comply with current standards and, where deviations were observed, measures were immediately implemented or added to the continuous improvement plan.
What guarantees does this standard provide to SORHEA's customers?
It places an emphasis on the prevention of failings within the company that could lead to workplace accidents, as well as the reduction of the impacts of incidents that do occur (work stoppage, temporary total or partial disabilities, etc.) on the supply chain.
In addition, risk prevention was extended to the activities of employees travelling to and working on customer sites or external sites. Customers and external contractors visiting our sites must also comply with the safety instructions and risk prevention plan developed by SORHEA.
This also serves to guarantee our customers that they will obtain, in due time, systems that are produced, delivered and set up with safety in mind.